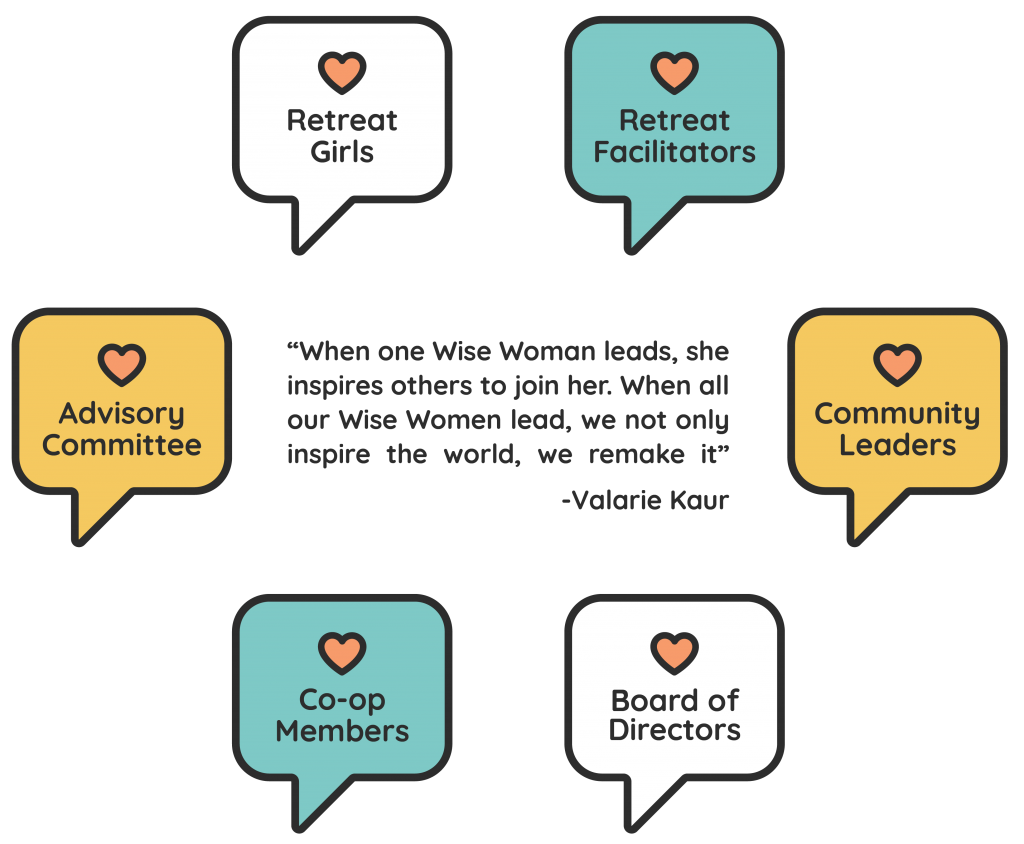 Advisory Committee
Primary guidance for our work in the north is in collaboration with the Northern Lights School Division – having first-hand knowledge of community needs and challenges.
Leda Corrigal
Special Advisor to the Board and First Nations Elder
Leda Corrigal is originally from Beauval and has been an educator with the Northern Lights School Division for the past 25 years. Leda is proud to be fluent in the Cree and Michif languages. She has taught elementary, middle years and high school and has worked in both English and Cree language classrooms. She is an advocate for the retention and revitalization of Aboriginal languages and has been involved with the Aboriginal Languages Project in NLSD since 2003. Leda is the proud daughter of Ralph Laliberte who encouraged her never to lose sight of her goals.
Violet Duncan
Virtual Facilitator & Cultural Advisor
Violet Duncan is Plains Cree and Taino from Kehewin Cree Nation. She has toured nationally and internationally as an author, educator, dancer and storyteller. She facilitates workshops to promote spiritual wellness & cultural education across the United States, Canada & Europe. Violet works with Heart Linked as a consultant, workshop facilitator and collaborator on core curriculum.
Violet has written several books showcasing beautiful imagery of family members passing down traditions in both traditional and modern ways and offering glimpses into the wonderful world of a multigenerational Native family. She is the Indigenous Cultural Advisor at the Tempe Center for the Arts and also holds the "Miss Indian World" title & representing all Indigenous people of North America.
Sonal Kavia
Director of Education-Heart Linked
Sonal's vision sees steadiness, joy, and holistic health for all youth. After teaching in her own classroom for several years, she has shared strategies for well-being in K-12 schools, collaborated in university initiatives, and worked closely with non-profit organizations. Sonal's heart is fullest when fostering personal development through 'inner knowing and outer radiance' with youth and adults.
Sonal is an educational consultant and speaker who facilitates personal professional development of educators and leaders in school systems. Her research thesis explored teacher presence and identity, contemplative pedagogy, and compassionate school culture. Sonal is a certified facilitator of trauma-sensitive mindfulness meditation and yoga, and offers private and group embodiment sessions. Her leadership studies include training with Margaret Wheatley, the Presencing Institute, and Demers Group.
Dawn Kuppenbender
Superintendent – Northern Lights School Division
Dawn Kuppenbender is a superintendent with Northern Lights School Division, with both her B. Ed. and M. Ed. She has worked in northern communities for the majority of her professional career and spent a number of years in the classroom before advancing. She has been a proud member and driving force behind the advisory committee since day one. She sees that many of our northern girls have reaped the benefits of the work that has been done!
Viviana Ruiz
Educator
Viviana Ruiz Arcand is an educator living in northern Saskatchewan. Viviana currently resides in La Ronge, SK and is heavily involved in a variety of initiatives within the community. Viviana believes in making a difference and is committed to justice and equity for all.
Jenn Visentini
Social Worker
Jennifer Schenn Visentini is a registered clinical social worker in private practice at Broadway Counseling and Therapy. She specializes in children, adolescents, and families incorporating play and art therapy techniques. Jennifer has also been involved in retreat planning from the inception.
Co-founders and Board of Directors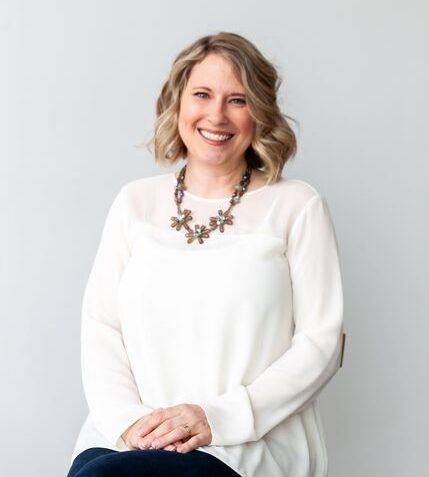 Cathy Edwards
Co-founder
Cathy Edwards has a vision and passion to grow organizations that nurture the feminine spirit, and support the empowerment and interconnectedness of women and girls. She is a service-oriented entrepreneur with a background in Commerce (Accounting) and Law. Cathy, along with members of the Heart Linked advisory committee, launched the first Sohkitihiwin "Strength from the Heart" Retreat in October of 2017 in Saskatoon, Canada. The need for the retreats, along with a platform to strengthen engagement with youth in northern communities, propelled the launch of Heart Linked and the call to other visionary women to join the cause.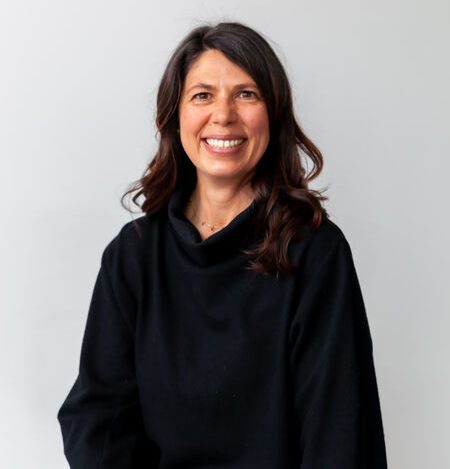 Shelley Kavia
Co-founder
Shelley Kavia is one of the founding members of Heart Linked community services co-operative. Passionate about community service, Shelley's volunteer and work experience in the non-profit sector has focused on supporting youth from diverse backgrounds. In 2019, Shelley completed her year-long studies with Leadership Saskatoon. Her vision is for youth to be leaders and changemakers in their communities. Shelley is a graduate of the University of Saskatchewan with a B.Sc in Pharmacy.
Alison Robertson
Board Member
Alison Robertson is a Saskatoon-based community leader and social innovator. She is the founder and principal consultant at Systems Bright, a consulting practice specializing in whole systems solutions to complex issues.
Alison has more than fifteen years' senior leadership experience within the non-profit sector concentrating on issues related to poverty reduction, food security, education, disability and community health and wellbeing. She has served as the co-chair of the Saskatchewan Advisory Group on Poverty Reduction and acted as spokesperson for Poverty Costs, a collaborative initiative recognized with a Global Citizen Award from the Saskatchewan Council for International Cooperation. She has been named one of Saskatchewan's outstanding young leaders by the CBC Future 40 Awards.
Alison graduated with distinction from the post-graduate Executive Leadership in the Non-Profit Sector program at Grant MacEwan University. She is a graduate of the 2011 Leadership Saskatoon program and is proud to serve on its board of directors.
Erika Penz
Board Member
Erika Penz is an Associate Professor in Respirology, Critical Care and Sleep Medicine at the University of Saskatchewan, where she also serves as Director of the Respirology Fellowship Training Programme and is the Medical Lead for the Saskatchewan Lung Cancer Screening program. Dr Penz obtained her MD from McMaster University Medical Centre, Hamilton, Canada, in 2004 and completed Internal Medicine and Respirology training at the University of Calgary. She has obtained Master's degrees in health policy and management at Harvard School of Public Health, Boston, MA, USA, and health economics at the University of York, UK, and completed a Post-doctoral Fellowship in Health Economics in 2013.
Dr Penz's main research focus revolves around health economics and health policy.
She serves as Co-Chair of the COPD Assembly of the Canadian Thoracic Society, is an Advisory Board member of the Institute for Cancer Research/Canadian Institutes of Health Research. Dr Penz is also a co-founder of the Youth4Change advocacy group in Saskatchewan.
l
Shelley Chrunik
Board Member
Shelley Chrunik graduated from the College of Commerce at the University of Saskatchewan. She worked as an investment associate for seven years and then moved on to commercial banking with the Business Development Bank of Canada. Shelley dedicates much of her time to the joy of nurturing her relationships with family, particularly her two sons, as well as supporting and strengthening her community through volunteer work.